Do you want to design your own itinerary? Click contact below:

Tripsona can manage various tourism activities for your company or community, such as meeting, incentive, convention, exhibition (MICE), outbound, and training. We will manage all of that with our good corporate governance and professionalism, meaning that you will never pick other organizers after using our service.

Incentives Trip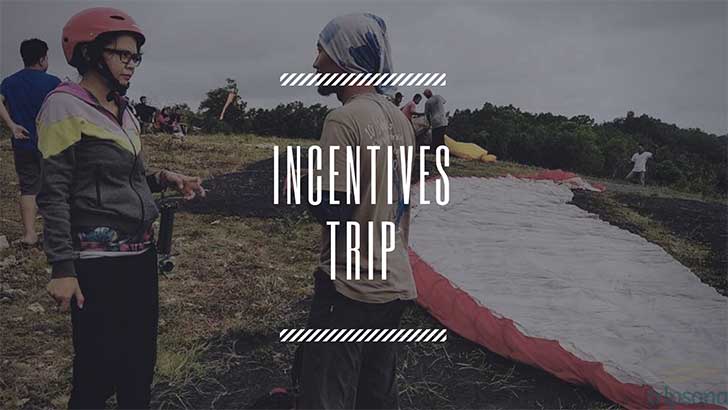 We can manage corporate incentive events for employees in your company. With a wide selection of exciting attractions, hotels, and resorts in Yogyakarta, we can organize incentive trips at affordable costs. Events can be accompanied by reviews of company achievements over the past year, or other events such as light training, light lectures, games, sports, and so on. The purpose of this incentive event is a sign of company appreciation to employees, as well as a means to refresh the body and mind of your team member.
Convention, Conference, Meeting, or Gathering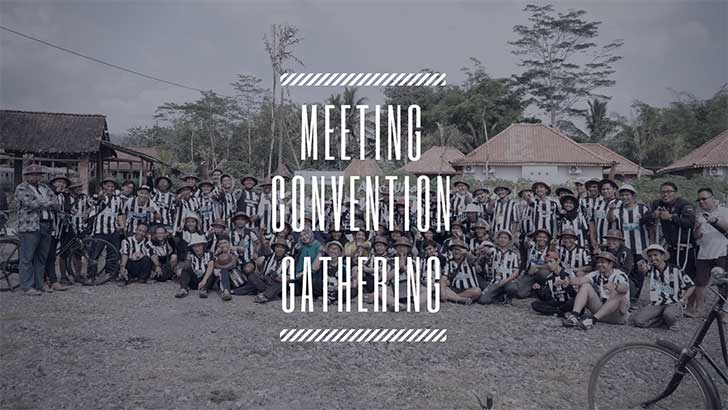 If corporate meetings are only done in the office, of course, it will make you and employees bored. For that, Tripsona can be your partner in managing meetings, conventions, conferences, or gatherings in Yogyakarta. With wide range options of the tourist attraction as well as various exclusive hotel and resort in Yogyakarta, we can hold these kinds of events at reasonable costs. The hospitality of Yogyakarta city will make the emergence of inspiration, innovation, and cooperation. These events may be ended or coupled with tours at the various tourism objects in Yogyakarta.
Outbound and Training
Yogyakarta has many natural attractions with outbound facilities, as well as coaches from various local universities. This makes outbounds or pieces of training can be held at affordable costs. The proximity of the outbound location with the attractions makes the event that we organize to become more efficient. These events can also be ended or accompanied by tours to selected tourism destinations in Yogyakarta.
Portfolio
Price Policy
The total price and price per pax will be informed in our submitted proposal. The price is net, meaning that the price we provide is the best price in accordance with the quality of service you will get, namely the quality of consumption, transportation, and accommodation. Through the process of discussion, the price can be reduced or increased in accordance with the quality of service you want.

Important Information
Inclusion
Transportation
Meals
All entrance fees and activities, where applicable
English speaking driver/guide
Accommodation (optional)
Event photos (optional)
Coach, mentor, trainer* (optional)
Exclusion
Personal Expense
Gratuities (optional)
Notes
If necessary, we can choose some alternative lodging in accordance with the budget you have.
Prepare well for your personal pieces of equipment such as hats, sunglasses, extra clothes, swimwear, etc.
For some tourism attraction/object, there will be a significant difference in ticket prices between domestic and foreign tourists.
There will be additional surcharge during a long weekend and high-season period.
* If you do not really need a costly coach, mentor, or trainer, Tripsona's staff have a wide range of expertise to handle certain activities.

How to Order
Hi, do you like what you read and want to use our service? Feel free to contact us if you still have something to ask. You can use any contact information provided at the top of the page and we will be more than happy to help you out. Or you already feel everything is alright and cannot wait to book your place?
Please fill
our contact form
or send WA/Text with the following information: Trip schedule, number of pax, desired tour package, and more importantly your contact information. We will respond to your inquiry ASAP.
Payment
Payment with bank transfer must be addressed to account
4124-589-555 | CV Tripsona Indonesia | Bank Permata Mangkubumi Yogyakarta
for the domestic transaction, or via PayPal link
https://www.paypal.me/Tripsona
for the international transaction. Contact one of our staff to confirm your payment.
Terms and Conditions
Tripsona is the service provider.
Guests have to be in healthy condition, physically and mentally. Inform us if you have any special health condition so we can prepare.
When you decided to make a booking means you understand and agree to the terms and conditions of the provider.
Obey all the rules applied to the tourism destinations during your time in Daerah Istimewa Yogyakarta.
You are obliged to not doing anything harming the nature in Daerah Istimewa Yogyakarta (like throwing garbage not in its place, holding or standing at the coral reefs, etc.)
The result of the documentation that the provider provided belongs to the provider and can be used for any promotional activity.
You are required to fill the booking form correctly to prevent problems occurring in the future.
For the convenience of both parties, you will be required to provide full payment in advance to secure your booking. Full payment must be done in Indonesian Rupiah currency through bank transfer (domestic) or in US Dollar currency through Paypal (international).
Depending on your company policy, payments may be made in two or three stages, with the following details: (1) Two stages, 50% down payment, and 50% repayment maximum fourteen days before D-Day; or (2) Three stages, 40% down payment, 40% after evaluation, and 20% repayment maximum fourteen days before D-Day.
Because of the nature of this service which is the collaboration of various service providers, such as buses, restaurants, hotels, resorts, tourist attractions, etc. The change of schedule or cancellation will confirm the policy of such parties. We cannot guarantee that a change of schedule will be free of any additional fees and cancellation will be able to refund your money.
The process of schedule changes and cancellations resolved by the amicable way and with goodwill from both sides. The refund will be transferred to the payer bank account (domestic) or via Paypal (international).
As we are not responsible for the weather, flight, bus delays, or any transportation services outside our service. We find these are not valid reasons for canceling your confirmed schedule trip departure. No shows are responsible for 100% of trip fees, no refund fees will be provided.
If you cannot show up at the meeting point on time, please contact our staff so we can adjust everything accordingly. However, there will be no time extension.
In the event of force majeure that makes us unable to provide services, the refund process will follow the force majeure policy of collaboration parties. Refund fees will be transferred to the payer account (domestic) or via Paypal (international).

CV Tripsona Indonesia
"Simply Astonishing!"
Jalan Mojo No. 10, Baciro, Yogyakarta 55225, Indonesia