Who doesn't love to spend time on the beach? Spending time there with your friends and colleagues will certainly be a memorable one. That's why we recommend Siung Beach to PT. Dipo Star Finance Yogyakarta when they contacted us to help them arrange a one-day outing in Yogyakarta. Not as busy as the other beach in Gunung Kidul, Siung Beach boast a stunning white sandy beach. They also have many facilities to support our event, like a hall for meetings, a traditional wooden house to host lunch, a SAR office that patrols the beach, and also plenty of toilets and local warungs.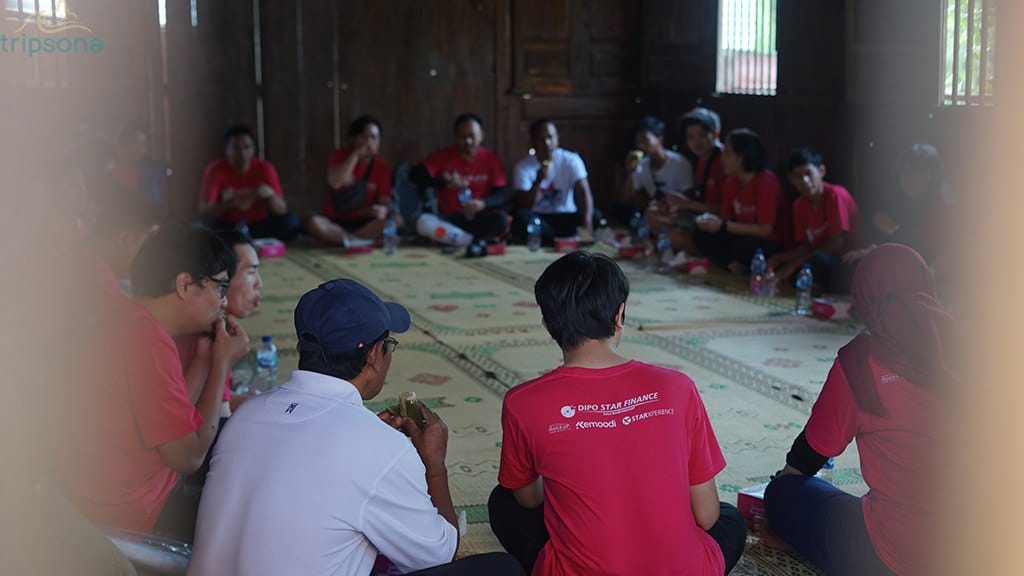 Providing them with delicious local snacks upon their arrival
After snacking, we started the outing with ice-breaking and grouping games provided by our game masters. There were around 4 ice-breaking games and later the 30 people were divided into three big groups who later competed in the fun games. The heat during the day is barely felt because everyone is having so much fun.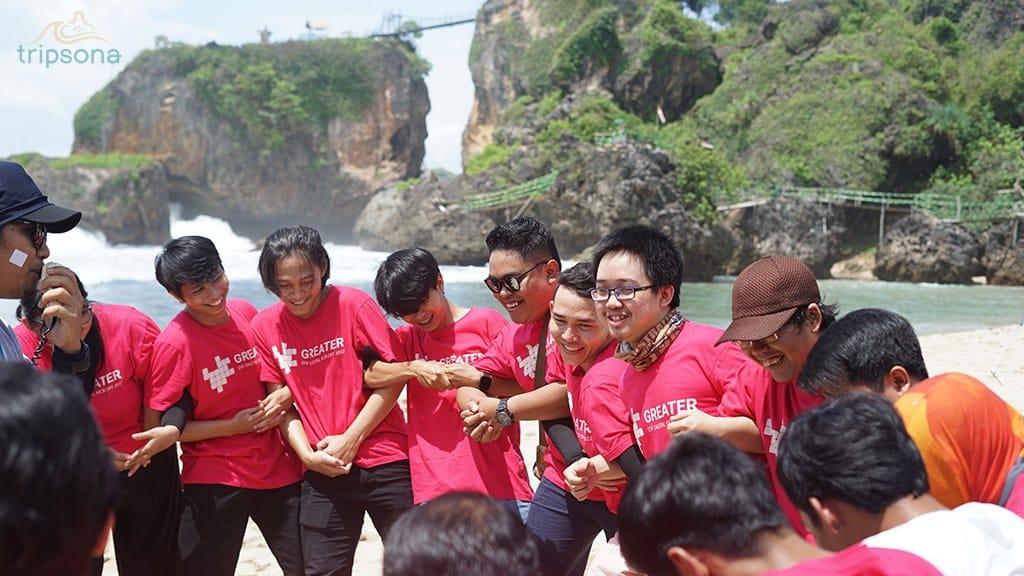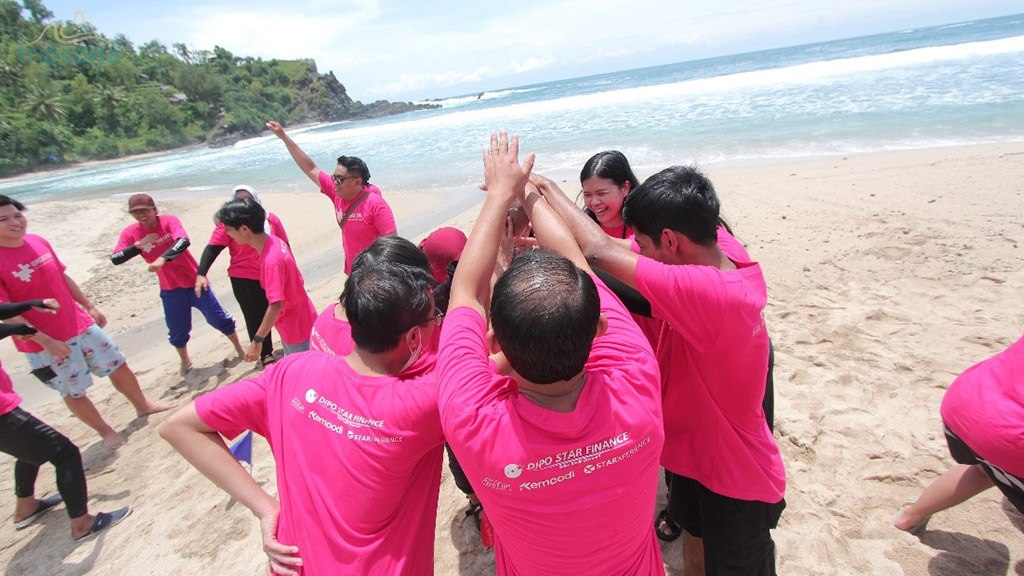 The Fun on the Ice-Breaking Games
Then after lunch, we proceed to the fun games & team building section. There were four main games played during this and it took around 1.5 hours to finish. Once again everyone is having so much fun and being competitive to win the games. The teamwork was clearly shown in this section and everyone gave their best for their team.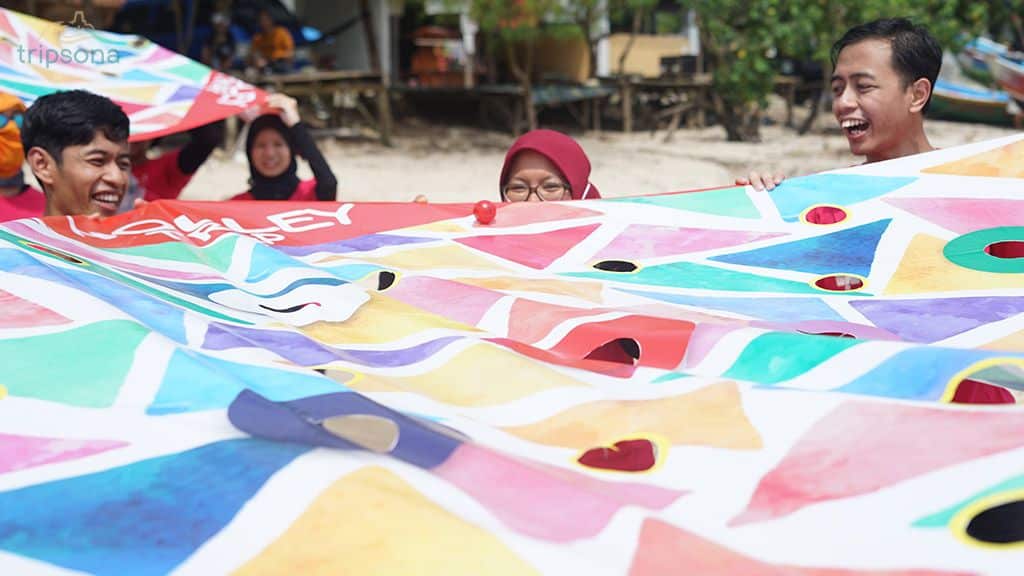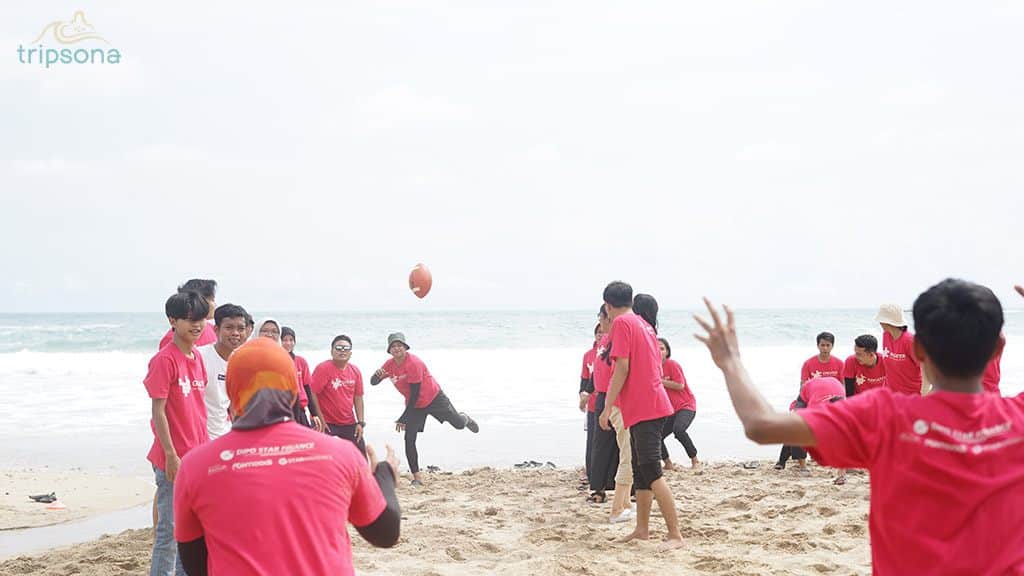 Fun Games During the Day
The event ended at around 3 PM local time and everyone looks happy and exhausted after finishing the games. This outing went well and the committee from PT. Dipo Star Finance Yogyakarta said to us that they really enjoyed the day and were happy that the event running smoothly. In the end, we would love to thank PT. Dipo Star Finance Yogyakarta for their trust in us and we would love to wish them the very best in their future endeavors.