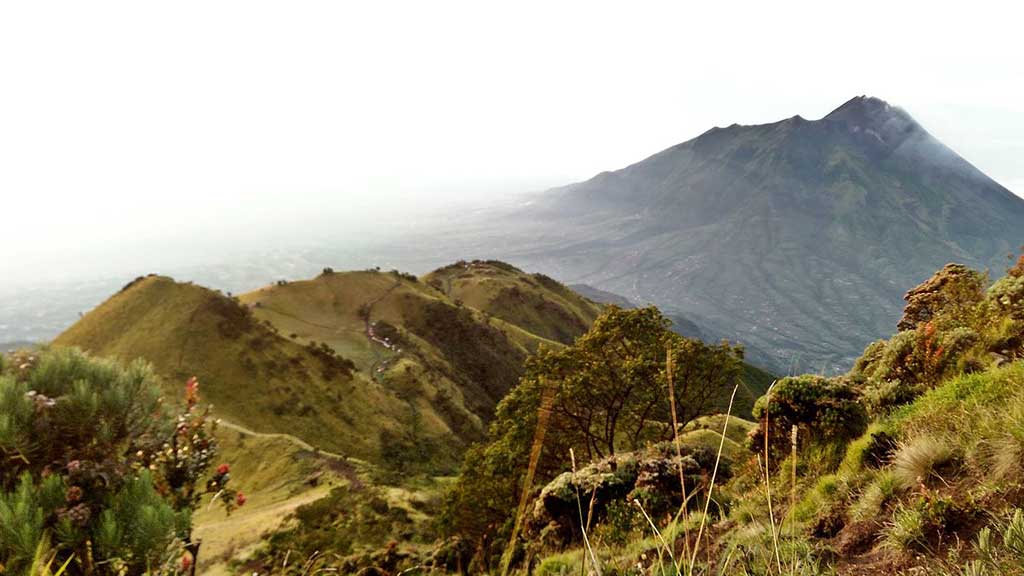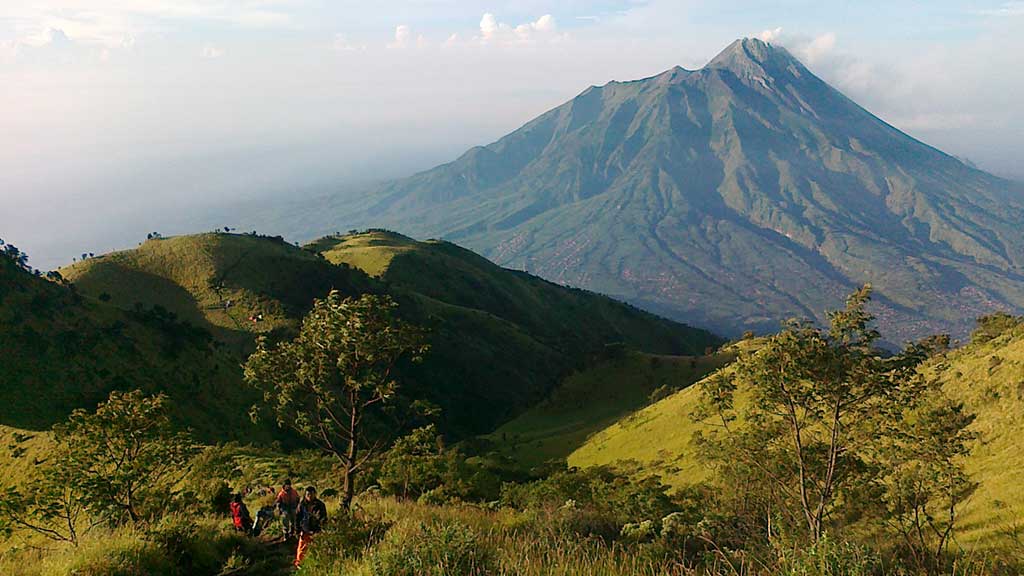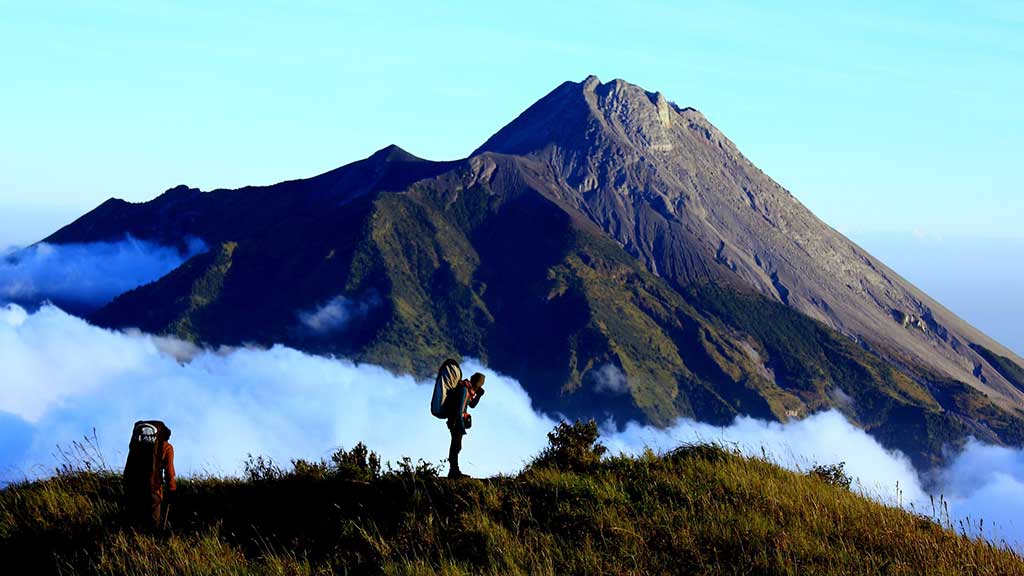 L
ooking for a thrilling and adventurous hike? Look no further than Mount Merbabu, the third-highest mountain in Central Java province at 3,145 meters above sea level. With stunning views along the hiking trail, this mountain is perfect for adventure seekers who crave a challenge. Whether you choose a day hike or opt to spend the night camping, our Mount Merbabu Hiking Trip tour package has got you covered.
Our package includes everything you need to have an unforgettable trip. From your transfer to the base camp to a professional local trekking guide and porter, we provide all the logistics for your trip. We also provide camping and trekking equipment, so you don't have to worry about bringing anything but your sense of adventure.
To ensure a seamless and hassle-free experience, we highly recommend booking well in advance. Please note that the Gunung Merbabu National Park Hall (BTNGMb) has recently imposed a registration system via online booking. Don't miss out on this opportunity to hike one of the most stunning mountains in Central Java. Book your Mount Merbabu hiking and camping tour with us today and get ready for the adventure of a lifetime!
Note: Hiking packages to other mountains such as Prau in Dieng, Wonosobo or Sindoro / Sumbing at Temanggung, Central Java are also available. Contact us for further details.
Important Information
Inclusion
Transport by private air-conditioned car
Hotel pickup and drop-off
Private trekking
camping and trekking equipments
Logistics during activities
English speaking trekking guide
Exclusion
Personal Expense
Gratuities (optional)
Notes
No special trekking skill is required, yet participants should be physically and mentally fit for adventure activities that may include walking several hours and high altitude with cold weather
Please consult your doctor if you have a history of suffering from the following ailments: heart disease, hypertension, chronic asthma, peptic ulcer, severe anemia, diabetes, epileptic fits, arthritis, palpitations, hepatitis, muscular cramps, obesity and any other sickness that may be triggered by severe cold, exertion and high altitude
Tripsona will not be held liable or responsible for failure to execute activities arrangements specified herein due directly or indirectly to acts of nature (force majeure), strikes, riots, war or any other condition beyond its control. Tripsona will take NO responsibility for any injury or death caused by natural disasters or any other conditions beyond our control
Tripsona has the right to cancel or postpone climbing because of bad weather or any natural disaster such as landslide, flood, earthquake, etc.
How to Order
Hi, do you like what you read? Feel free to contact us if you have something to ask. Kindly fill
our contact form
or
send WA/E-mail
with the following information: Trip schedule, number of pax, desired tour package, and more importantly your contact information. We will respond to your inquiry ASAP.
Payment
Payment with bank transfer must be addressed to account
4124-589-555 | CV Tripsona Indonesia | Bank Permata Mangkubumi Yogyakarta
for the domestic transaction, or via PayPal link
https://www.paypal.me/Tripsona
for the international transaction. Contact one of our staff to confirm your payment.
Terms and Conditions
Tripsona is the service provider.
Guests have to be in healthy condition, physically and mentally. Inform us if you have any special health condition so we can prepare.
When you decided to make a booking means you understand and agree to the terms and conditions of the provider.
Obey all the rules applied to the tourism destinations during your time in Daerah Istimewa Yogyakarta.
You are obliged to not doing anything harming the nature in Daerah Istimewa Yogyakarta (like throwing garbage not in its place, holding or standing at the coral reefs, etc.)
The result of the documentation that the provider provided belongs to the provider and can be used for any promotional activity.
You are required to fill the booking form correctly to prevent problems occurring in the future.
For the convenience of both parties, you will be required to provide full payment in advance to secure your booking. Full payment must be done in Indonesian Rupiah currency through bank transfer (domestic) or in US Dollar currency through Paypal (international).
Depending on your company policy, payments may be made in two or three stages, with the following details: (1) Two stages, 50% down payment, and 50% repayment maximum fourteen days before D-Day; or (2) Three stages, 40% down payment, 40% after evaluation, and 20% repayment maximum fourteen days before D-Day.
Because of the nature of this service which is the collaboration of various service providers, such as buses, restaurants, hotels, resorts, tourist attractions, etc. The change of schedule or cancellation will confirm the policy of such parties. We cannot guarantee that a change of schedule will be free of any additional fees and cancellation will be able to refund your money.
The process of schedule changes and cancellations resolved by the amicable way and with goodwill from both sides. The refund will be transferred to the payer bank account (domestic) or via Paypal (international).
As we are not responsible for the weather, flight, bus delays, or any transportation services outside our service. We find these are not valid reasons for canceling your confirmed schedule trip departure. No shows are responsible for 100% of trip fees, no refund fees will be provided.
If you cannot show up at the meeting point on time, please contact our staff so we can adjust everything accordingly. However, there will be no time extension.
In the event of force majeure that makes us unable to provide services, the refund process will follow the force majeure policy of collaboration parties. Refund fees will be transferred to the payer account (domestic) or via Paypal (international).
More Tour Packages

Do you want to design your own itinerary? Click contact below:

Mado Erlin

Rico

CV Tripsona Indonesia
"Simply Astonishing!"
Jalan Mojo No. 10, Baciro, Yogyakarta 55225, Indonesia